About Us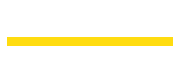 Here at Britvic, we have been creating great tasting drinks for pubs since 1938 and know how to deliver both old and new favourites with ease.
We believe you should be able to have great versions of the drink you want now – wherever you choose to have them. It's good to mix it up – sometimes ordering 'the usual' and other times trying the newer trends. But whatever you choose, you want to feel confident it's going to taste great.
We make it easy to enjoy today's popular drinks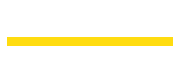 AWARDS
It's no secret that Britvic make great tasting mixers, from great quality ingredients. This year we have already been awarded for our great tasting Indian and Elderflower Tonic Waters, by the jury of the International Taste Institute, drawn from the world's best Chefs & Sommeliers.
Britvic mixers also ranked highly, with top 10 positions, in both Trending and Bestselling mixers by Drinks International, as certified by bartenders and staff from venues around the world.
International Taste Institute Superior Taste Award 2022